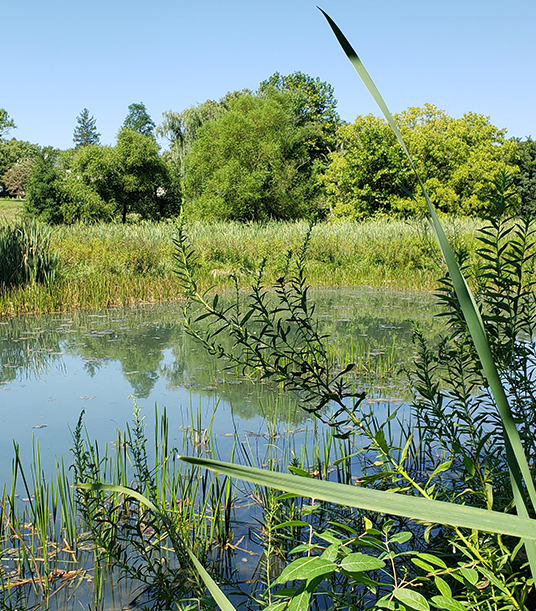 Wetlands and other water resources hold cultural significance to many tribal communities. Wetlands plants may be used for sustenance; for medicinal, healing, and ceremonial purposes; or for weaving baskets and textiles. Fish and wildlife that live in wetlands may also be sources of food. Further, wetlands may be sites of cultural importance to a community. Many tribal communities undertake efforts to protect and restore these valuable resources. Development of a Tribal Wetland Program is an opportunity for a tribal community to identify priorities and implement plans for managing and protecting their wetland resources.
The National Association of Wetland Managers (NAWM) published a Wetland Program Plans Handbook in 2013 that provides information to States and Tribes on how to develop comprehensive wetland programs. In 2022, the U.S. Environmental Protection Agency published a supplemental guide focused on supporting Tribal Nations interested in managing and protecting their wetlands and waters. These references can be downloaded at the links below:
This webpage is intended to provide tools and resources for tribal wetland program managers to utilize when building and developing their wetland programs. The following pages address various aspects of tribal wetland programs and provide links to relevant resources. Additional resources that may be of interest are available on NAWM's State Wetland Programs webpage.
Tribal Wetland Programs Topic Areas
Web App Explorer – Find Your Program on the Map!
Check out the Indigenous Community Wetland Program Explorer and find your program on the map! The intention of this web app is to share information regarding which communities are participating or have participated in EPA wetland programs. This tool may be used by those involved or wishing to be involved with tribal wetland management to view what other communities may have implemented.
Click here to access the Idigenous Community Wetland Program Explorer

Tribal Training Calendar
NAWM hosts a Calendar of Tribal Wetland and Water Resource Training Events as a place to share information about upcoming training opportunities. If you are hosting a tribal training, please add it to the calendar!