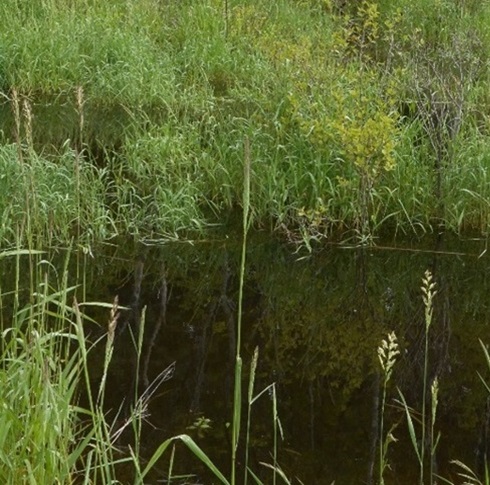 NAWM and the U.S. Environmental Protection Agency (EPA)have worked with Tribes to develop a series of webinars focused on developing effective Tribal wetland programs that accommodate and account for the unique ways in which Tribes manage their wetland and cultural resources. Beginning in 2018, NAWM and EPA worked with an advisory group from EPA Region 10 and the Pacific Northwest Tribal Wetlands Working Group (TWIG) to develop webinars; later webinars in this series capture lessons learned from Tribes in regions all across the U.S.
NAWM and Saint Mary's University of Minnesota GeoSpatial Services (SMUM) conducted a project focused on increasing the capacity of Tribal Communities to protect, restore, and mitigate impacts to tribal wetlands by providing training on innovative tools, wetland science, grant writing, outreach, and communication. Along with an advisory workgroup composed primarily of Tribal wetland managers, NAWM and SMUM held a series of eight webinars in 2022 and 2023 that covered the basics of starting and building a tribal wetland program. The series has been added to our Online Trainings library.
Additional resources that may be of interest are available on the Tribal Wetland Programs webpage.
For more information and/or to join our email list for notices about upcoming events, please contact Laura Burchill at laura@nawm.org or (207) 892-3399.
If you haven't used Go To Webinar before or you just need a refresher, please view our guide prior to the webinar here.
View Past Tribal Wetland Programs Webinar Series Here
View a List of Tribal Wetland Programs Webinar Recordings Here


Please check back for future Tribal Wetland Programs Webinars. Thank you.