How to Receive a Certificate of Participation for the October 13, 2020 Beaver Restoration Webinar "Case Studies of Long-term Changes from Beaver Restoration Activities"
Using the ClassMarker online system, NAWM will ask you to certify that you participated in the entire live NAWM Beaver Restoration Webinar ""Case Studies of Long-term Changes from Beaver Restoration Activities" on Tuesday, October 13, 2020 from 3:00-4:30 pm Eastern.

Please do the following:
Choose one of the options from the box below. (NAWM Member or Non-Member)

Once you are in ClassMarker, click on Start and enter your email address and create a password.
Do not click on Log in and Resume. The Resume button is there in case you misplace this specific certificate and need to retrieve it again. It won't work for future webinar certificates.

You will need to create a new password for each webinar certificate you wish to obtain.

Then follow the prompts and enter your name as you wish it to appear on your certificate and answer the 2 questions about membership and attending the live webinar.
Answering "yes" to the question about your participation will automatically qualify you to receive a certificate for your attendance. Answering "no" will result in no certificate being issued.
You will be prompted to download your Certificate of Participation from ClassMarker after you complete the quiz.
Once you download your certificate, you can then submit the certificate to the accrediting organization of your choice to potentially receive continuing education units/credits.

Please select the appropriate certificate process:
I am an NAWM Member:
All NAWM members receive free Certificates of Participation for webinars. Non-Members will be charged a processing fee of $25.00 US. To receive your free Certificate of Participation, click here.
If you are not a current NAWM Member, you must select the non-member certificate link to receive your certificate.
I am

not

an NAWM Member:
If you are not an NAWM member, please either:
A) Select the Non-member Certificate Option to get your certificate. All non-NAWM Members are required to pay a $25.00 certificate processing fee. You will be prompted to pay the processing fee using PayPal, with the option to sign in as either a PayPal member or as a guest (not requiring a PayPal account and using your credit card).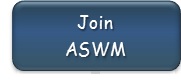 B) We encourage you to go to the NAWM.org website and become a member so that you can receive certificates at no charge for the next 12 months.

If you have any questions, please contact Laura Burchill at or contact the NAWM office at (207) 892-3399.