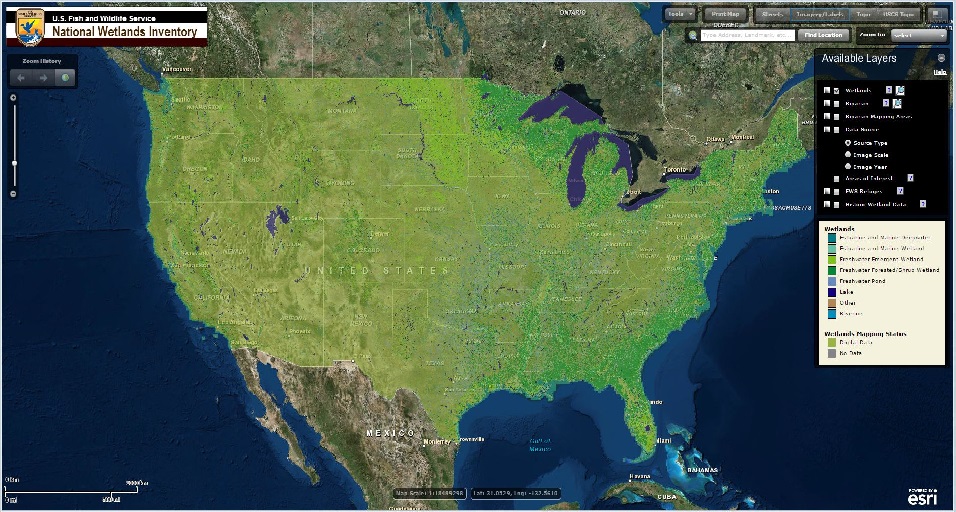 The Wetland Mapping Consortium (WMC), founded in 2008, is an interdisciplinary group of wetland scientists and managers interested in mapping and monitoring wetlands with remotely sensed images and/or using the resultant products to best manage wetland resources. The WMC Steering Committee organizes webinars on topics of interest to the group.
For more information and/or to join our email list for notices about upcoming events, please contact Laura Burchill at or (207) 892-3399.

View Past Wetland Mapping Consortium Webinars Here
View a List of Wetland Mapping Consortium Webinar Recordings Here



NWI Updates: What's New at the National Wetlands Inventory Program
Tuesday, November 1, 2022 - 3:00 pm - 4:30 pm Eastern

PRESENTERS
Jane Harner, U.S. Fish and Wildlife Service National Wetlands Inventory

Herb Bergquist, U.S. Fish and Wildlife Service National Wetlands Inventory
ABSTRACT
Please join us for a webinar highlighting what's new at the National Wetlands Inventory Program. This presentation will feature important NWI updates for anyone using or producing NWI wetlands data. The presenters will provide background on NWI's renewed commitment to working with the USGS NHD/3DEP program in an effort to bring these datasets closer together. In addition, they will provide details on new guidance documents, information on mapping wetlands to the Federal standard, introduce a new linear data layer option for those interested in mapping beyond the standard, showcase new and improved QAQC tools, and report on the status of mapping in the U.S. The NWI Program is also excited to introduce new staff members and provide information on how to best communicate with the Program and request support!
BIOS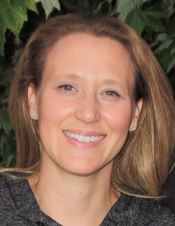 Jane Harner joined the USFWS National Wetlands Inventory Program in 2007 as a GIS Analyst and works at the NWI Data Center located in Madison, Wisconsin. In her current role as Database Administrator, she maintains the National Wetlands Data Layer, incorporating new data updates and preparing data to be posted biannually to the Wetlands Mapper. Jane also assists with project coordination, tracking active mapping projects and facilitating new project initiation. Additionally, Jane is engaged in outreach for the NWI Program, which includes coordinating American Wetlands Month communications and updating website content.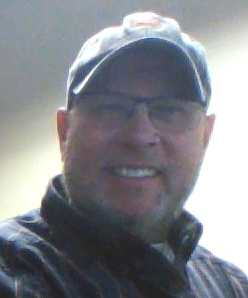 Herb Bergquist is USFWS National Wetlands Inventory Field Operations Team Lead and oversees NWI Program field operations, supervising regional wetland coordinators throughout the lower 48 states. His position includes project development and mapping management; Quality Control of wetlands data; coordination and communication with partners, cooperators, and contractors; and taking a leadership role in Program visioning development. Herb started working with the USFWS in 1993 as a field technician for the Northeast Loon study and the Environmental Monitoring and Assessment Program (EMAP). After a short stint with the State of New Hampshire Environmental Services program, he returned to USFWS and worked in various capacities for the Northeast Region Ecological Services Division focusing on wetlands, GIS mapping/analysis, and database management. Herb developed and produced numerous wetland functional assessments under Ralph Tiner (NE Regional Wetlands Coordinator) throughout the northeast region during that tenure.



A Certificate of Attendance to be used toward Continuing Education Credits is available when participating in NAWM's live webinars. All NAWM members receive free Certificates of Attendance for webinars. Non-Members who request a certificate will be charged a processing fee of $25.00. You will have up to 60 days to retrieve your certificate. Certificates are not available for viewing recorded webinars. More information is available here.