Please note, this was an ASWM Members' Webinar that we have made available to the public.
The Navigable Waters Protection Rule: Highlights & Initial Take-Aways
Held Wednesday, March 25, 2020 - 12:00pm-2:00pm Eastern

INTRODUCTION
PANELISTS
BIOS

Royal C. Gardner is Professor of Law and Director of the Institute for Biodiversity Law and Policy at Stetson University College of Law. He is an internationally recognized expert in wetland law and policy. Recent projects include serving as the Chair of the Scientific and Technical Review Panel of the Ramsar Convention on Wetlands, testifying before a World Bank arbitration panel, advising the Government of Oman regarding wetland policy, and coauthoring amicus briefs on behalf of environmental scientists. In WOTUS-related litigation, he has filed amicus briefs in the U.S. Court of Appeals for the Sixth Circuit, and in the U.S. District Courts for the District of North Dakota and the Southern District of New York.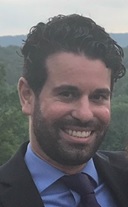 Mark Patrick McGuire joined ACWA in January 2016 as an Environmental Program Manager. He manages Association work in the following subject areas: Nutrients policy, legal affairs, NPDES permitting, compliance, and enforcement, pretreatment, and water quality trading. Patrick holds a J.D. from the Catholic University of America, Columbus School of Law and a B.S. in History from Northeastern University. He is an active member of the Rhode Island and Massachusetts bars.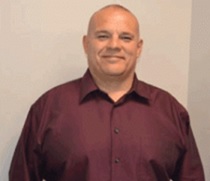 Ken Norton, Chair of the National Tribal Water Council, is an enrolled member of the Hoopa Valley Tribe, and serves as the Director of the Hoopa Valley Tribal Environmental Protection Agency (TEPA). Ken has expertise in water quality and the development of water quality standards. He is a fisheries expert understanding the water quality needs of healthy salmon and other river life, and is experienced in watershed restoration. As TEPA Director, Ken oversees tribal water programs and tribal environmental programs, such as superfund, brownfields, air, pesticides, lead and solid waste. In prior years (2004 and 2009), Ken served as the Vice-Chair of the National Tribal Operations Committee (NTOC) and as the NTOC Tribal Caucus lead for water issues.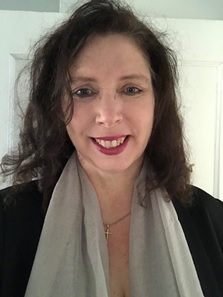 Brenda Zollitsch is Senior Policy Analyst for the Association of State Wetland Managers. Brenda leads national policy analysis and research projects on a wide range of wetland issues and currently leads two national EPA Wetland Program Development Grant projects, one on state and tribal assumption and the other on building regulatory capacity in state and tribal wetland programs. She also leads analysis on proposed regulatory changes to both Clean Water Act Sections 401 and the Waters of the U.S. Brenda received her PhD in Public Policy from the University of Southern Maine's Muskie School of Public Service in 2012.
Introduction: Marla Stelk, Executive Director, Association of State Wetland Managers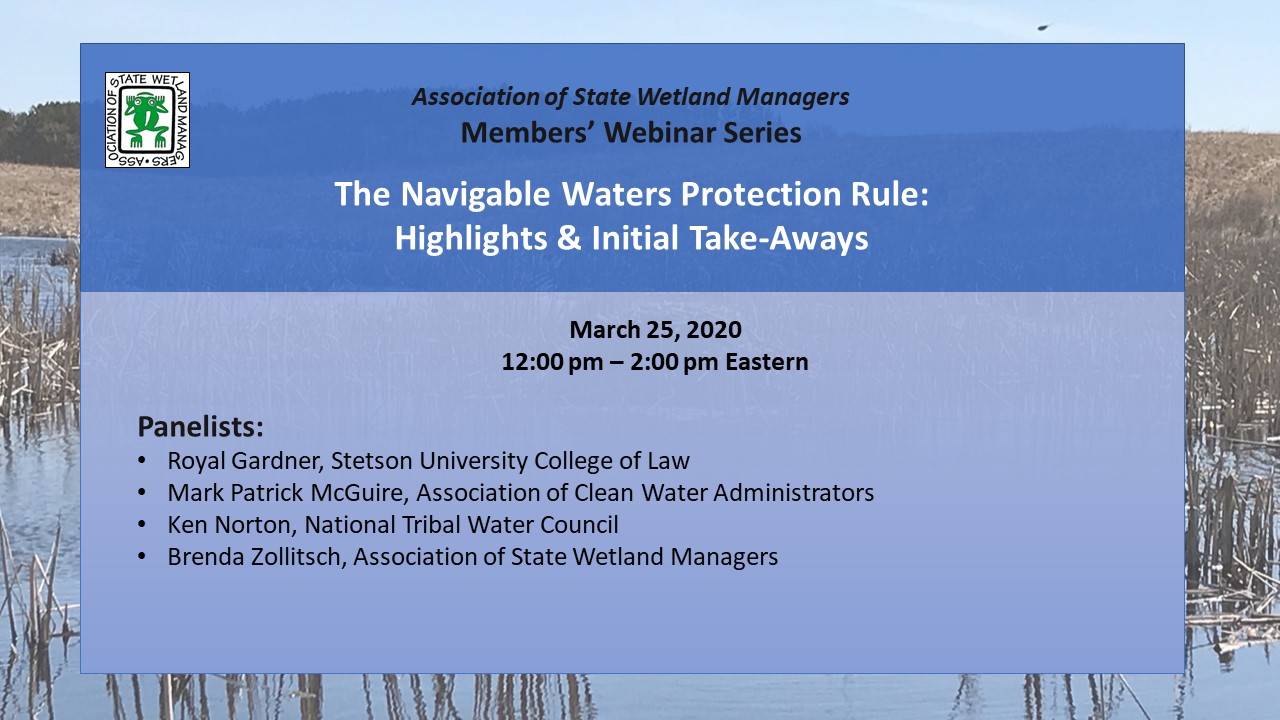 Part 1: Introduction: Marla Stelk, Executive Director, Association of State Wetland Managers
Presenter: Royal Gardner, Professor of Law and Director of the Institute for Biodiversity Law and Policy, Stetson University College of Law
Part 2: Presenters: Mark Patrick McGuire, Association of Clean Water Administrators and Ken Norton, National Tribal Water Council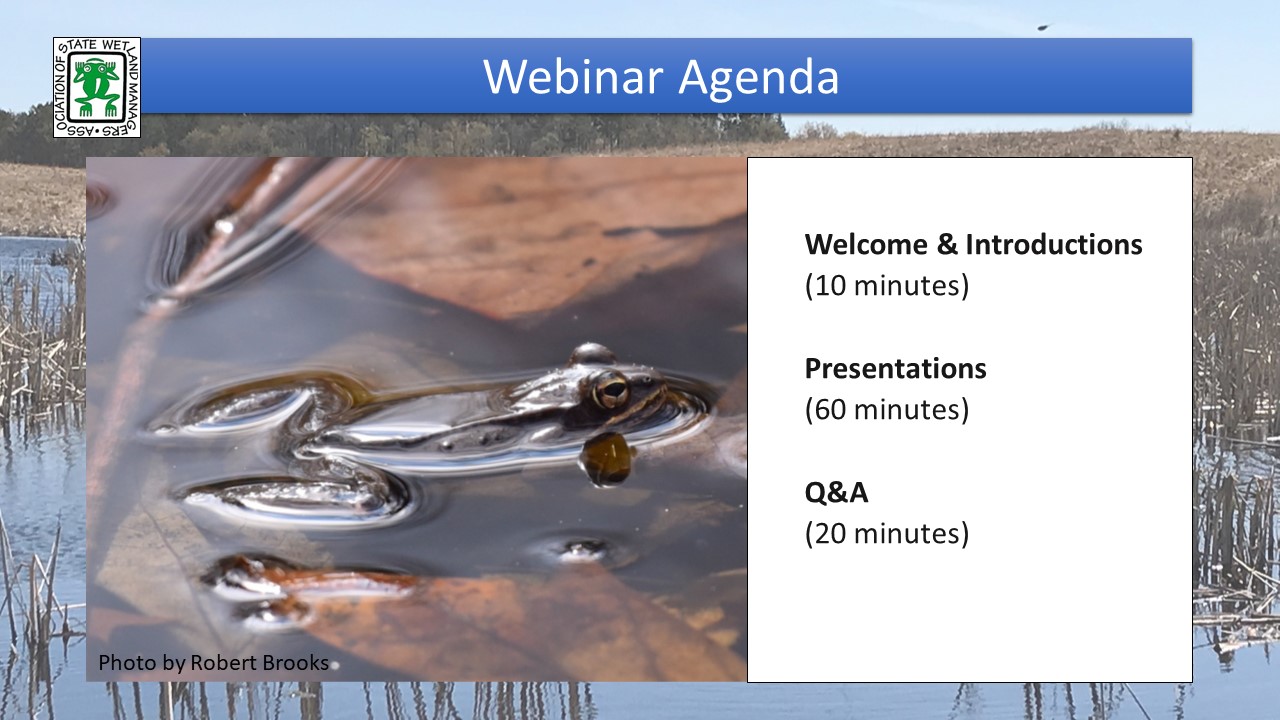 Part 2: Presenters: Mark Patrick McGuire,  Association of Clean Water Administrators and 
Ken Norton, National Tribal Water Council
Part 3: Presenter: Brenda Zollitsch, PhD, Senior Policy Analyst, Association of State Wetland Managers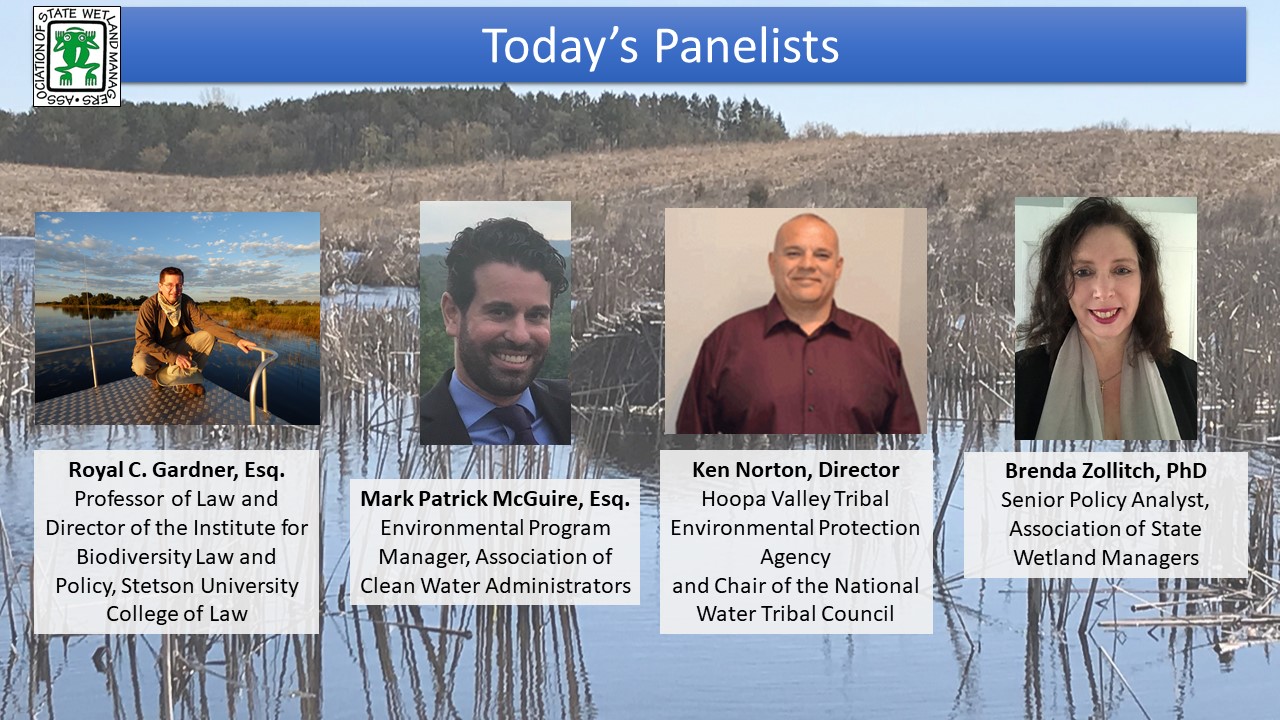 Part 3: Presenter: Brenda Zollitsch, PhD, Senior Policy Analyst, Association of State
Wetland Managers
Part 4: Questions & Answers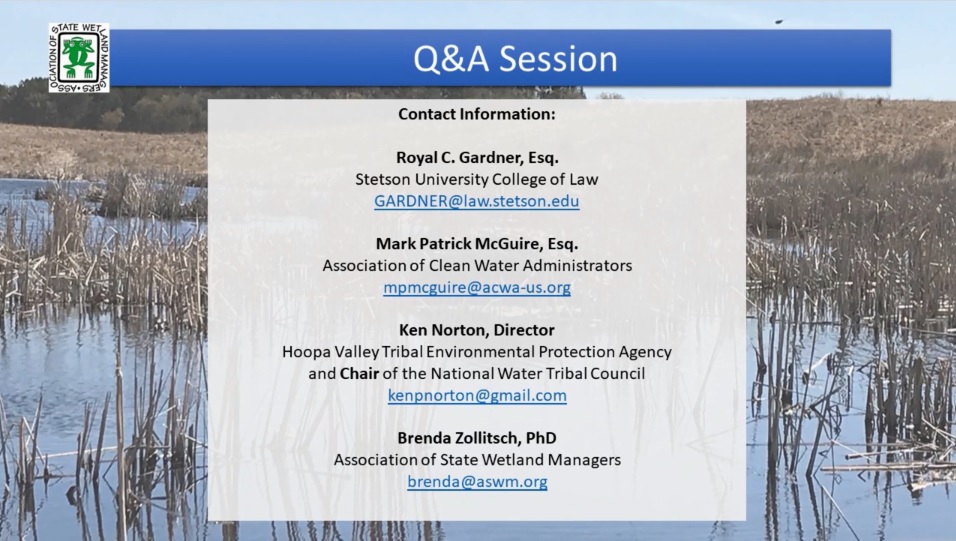 Part 4: Questions & Answers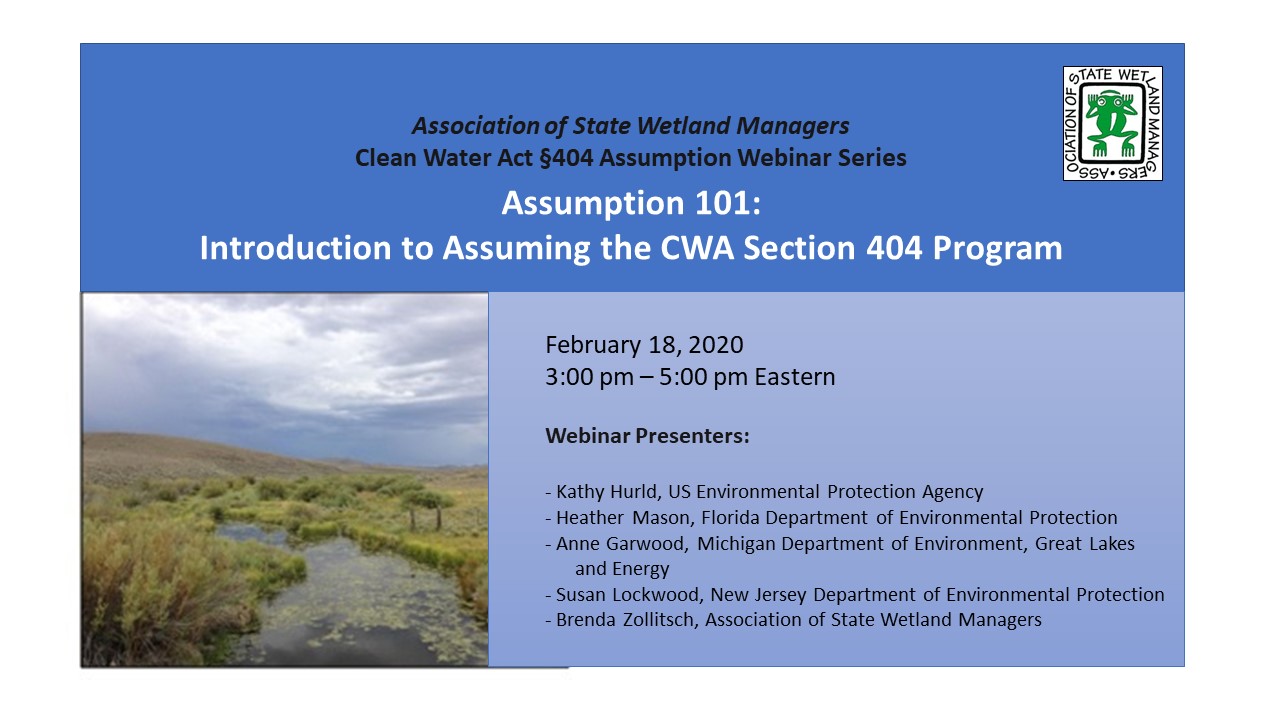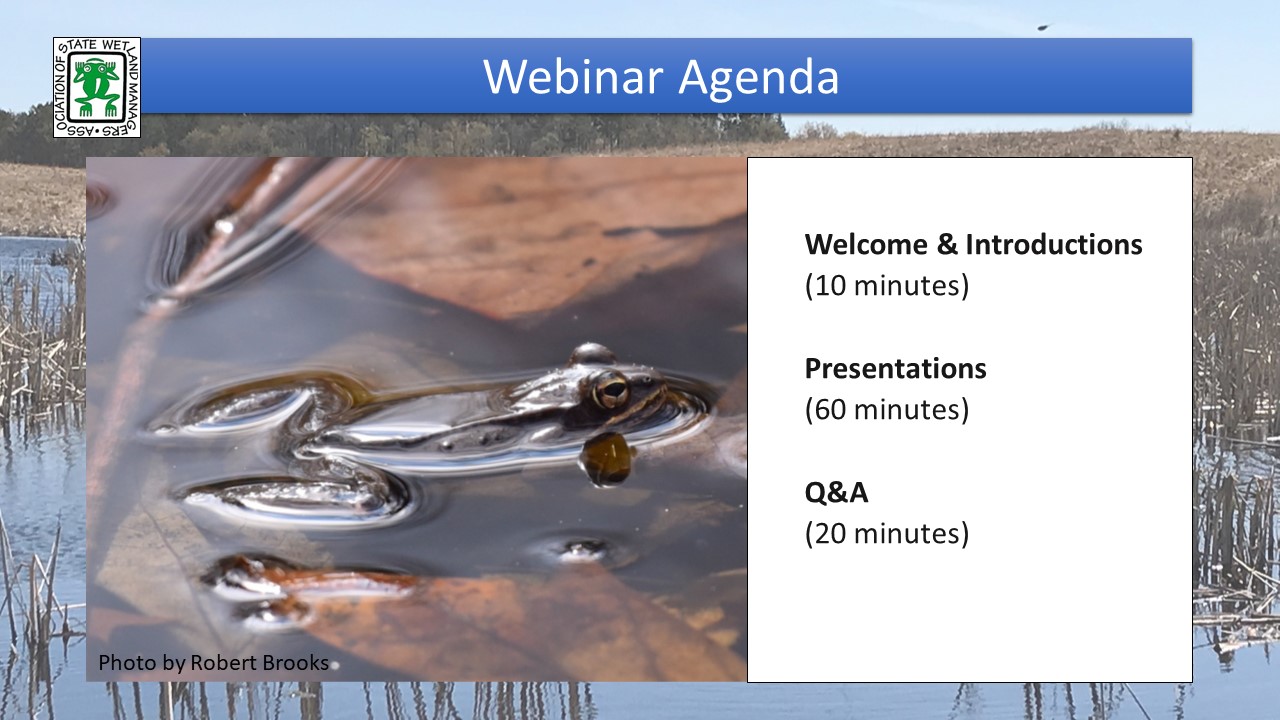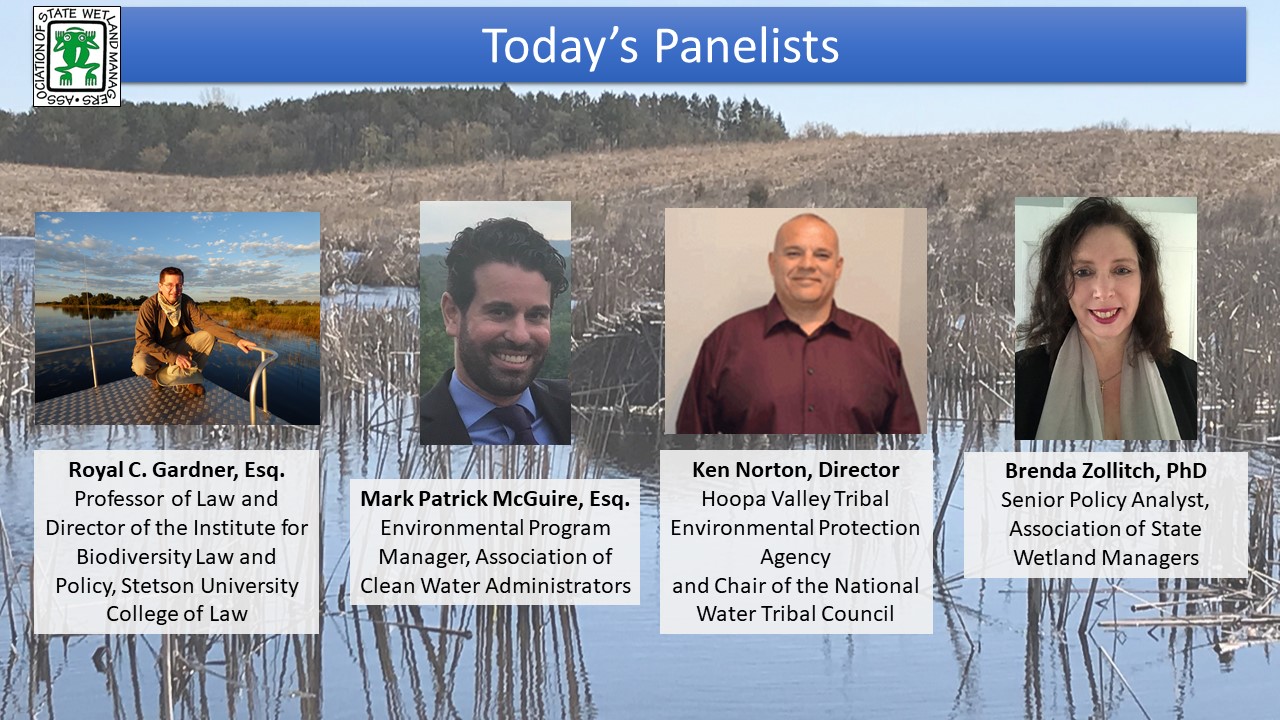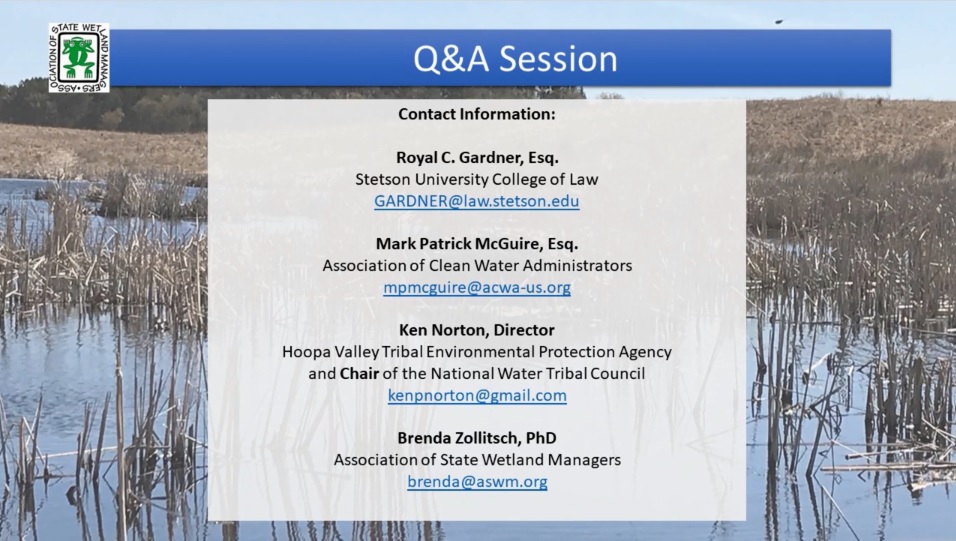 View Past Clean Water Act Webinars Here
View a List of Past Clean Water Act Webinar Recordings Here