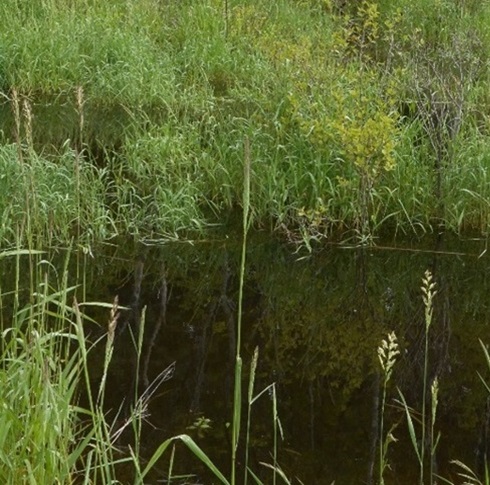 NAWM and the U.S. Environmental Protection Agency (EPA)have worked with Tribes to develop a series of webinars focused on developing effective Tribal wetland programs that accommodate and account for the unique ways in which Tribes manage their wetland and cultural resources. Beginning in 2018, NAWM and EPA worked with an advisory group from EPA Region 10 and the Pacific Northwest Tribal Wetlands Working Group (TWWG) to develop webinars; later webinars in this series capture lessons learned from Tribes in regions all across the U.S.
NAWM and Saint Mary's University of Minnesota GeoSpatial Services (SMUM) are currently working on a project to increase the capacity of Tribal Communities to protect, restore, and mitigate impacts to tribal wetlands by providing training on innovative tools, wetland science, grant writing, outreach, and communication. Along with an advisory workgroup composed primarily of Tribal wetland managers, NAWM and SMUM are developing a series of webinars focused on building Tribal wetland programs that are being presented in 2022 and 2023. Information on upcoming webinars is provided below.
Additional resources that may be of interest are available on the Tribal Wetland Programs webpage.
For more information and/or to join our email list for notices about upcoming events, please contact Laura Burchill at or (207) 892-3399.
If you haven't used Go To Webinar before or you just need a refresher, please view our guide prior to the webinar here.
View Past Tribal Wetland Programs Webinar Series Here
View a List of Tribal Wetland Programs Webinar Recordings Here



Monitoring and Assessment: Data Collection and Applications for Tribal Wetland Programs
Thursday, April 20, 2023 - 3:00 p.m.-4:30 p.m. Eastern
ABSTRACT
Monitoring and assessment is one possible component of a Wetland Program Plan as described in the U.S. Environmental Protection Agency's Core Elements Framework. Having a monitoring and assessment program is a critical tool for Tribes and states in managing and protecting their wetland resources. Monitoring and assessment can help document a baseline for wetlands extent, condition, and function and to detect changes over time in order to make appropriate resource management decisions. In this webinar, we will hear from Tribal representatives about their ongoing wetland monitoring and assessment programs, including priorities, design, and implementation.
PRESENTERS
Kerryann Weaver, Wetlands Section Supervisor, U.S. Environmental Protection agency, Region 5

Michelle Bahnick,

Wetland Biologist, Tulalip Tribes of Washington Natural and Cultural Resources Division

Bubby Gopher, Wetland Coordinator, Chippewa Cree Tribe

Laurel Wilson, Wetlands Specialist, Grand Portage Band of Lake Superior Chippewa
BIOS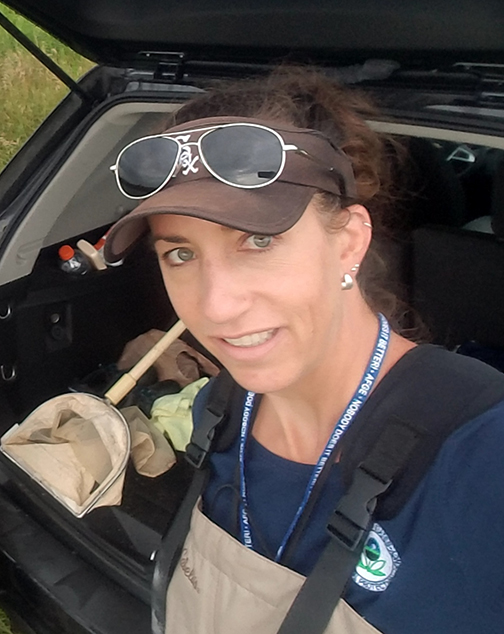 Kerryann Weaver is Wetlands Section Supervisor with the US Environmental Protection Agency (EPA) Region 5 Office in Chicago. Kerryann oversees staff in Clean Water Act Section 404 permit review, wetland mitigation banking coordination, 404 program assumption, CWA jurisdiction, and Tribal and State Wetland Program Coordination for Enhancing State and Tribal Programs. Kerryann has close to 20 years of federal government service, having joined the EPA after working as a marine biologist with NOAA Fisheries as well as serving as a Peace Corps Volunteer in the Rural Aquaculture Program in Zambia.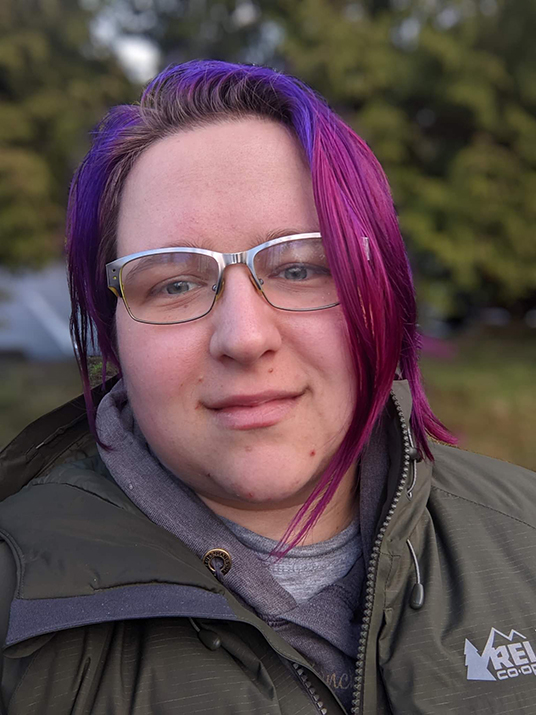 Michelle Bahnick is the Wetland Biologist for the Tulalip Tribes of Washington Natural and Cultural Resources Division where they manage the Tribes' Wetland Program. Having started this position in November 2021, they are extremely grateful for the work of the other wetland biologists who have developed the Tulalip Tribes' wetland program. Michelle is excited to further develop and refine the Wetland Program in order to preserve, protect, enhance, restore, and manage wetlands and their functions for the benefit of the Tulalip Tribes now and into the future. Prior to their work with the Tulalip Tribes, Michelle worked in environmental consulting, assisted with studies assessing juvenile salmonid passage through dams on the Columbia River, caught rock iguanas in the Bahamas for a long-term life history study, and served with the Washington Conservation Corps to restore riparian areas and monitor Aquatic Reserves in Puget Sound. They hold a M.S. in Biology from Western Washington University, a B.A. in Biology from Earlham College, and a certificate in Wetland Science and Management from the University of Washington.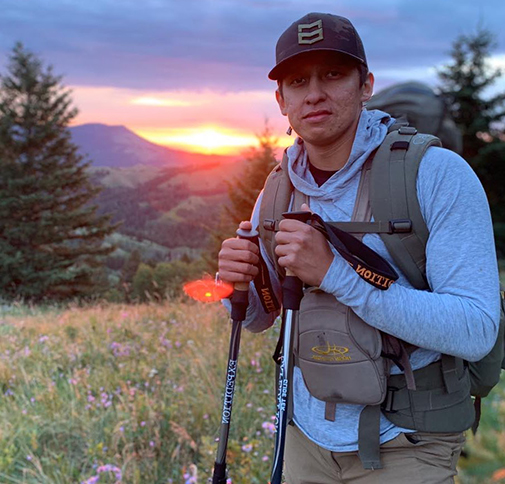 Bubby Gopher was born and raised on the Rocky Boy's Reservation in north central Montana. He grew up spending a lot of time in the outdoors, which led him to the field of the environmental protection realm. Bubby has worked for the Chippewa Cree Environmental Department for three years now, starting as a part-time employee and working into a full-time position as the Wetlands Coordinator. He holds a Bachelor of Science degree, as well as an Associate of Arts- Natural Resource Geospatial Technology and also an Associate of Arts- Elementary Education. In his free time, Bubby enjoys spending time with his wife and 8-month-old daughter. He also enjoys hunting and being outdoors year-round.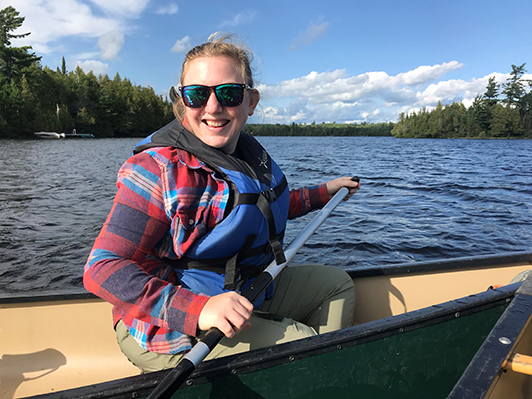 Laurel Wilson is the Wetlands Specialist for the Grand Portage Band of Lake Superior Chippewa, in the northeastern tip of Minnesota. Since taking on this role in 2019, she has established a wetland program focused on monitoring, mapping, and protecting the high-quality wetland resources in Grand Portage. Laurel also conducts wild rice monitoring and has been working to develop a wetland monitoring program in the 1854 Ceded Territory. Laurel's background is in invasive plant management and plant community ecology. She has an M.S. in Plant Biology from Southern Illinois University, and a B.S. in Conservation Biology from the University of Wisconsin – Madison.


Geospatial Mapping Tools and Techniques for Tribal Wetland Programs
Thursday, June 15, 2023 - 3:00 p.m.-4:30 p.m. Eastern






More information coming soon!


Education and Outreach Efforts to Support Tribal Wetland Programs
Thursday, September 21, 2023 - 3:00 p.m.-4:30 p.m. Eastern






More information coming soon!


Approaches to Sustainable Funding for Tribal Wetland Programs
Thursday, November 2, 2023 - 3:00 p.m.-4:30 p.m. Eastern






More information coming soon!