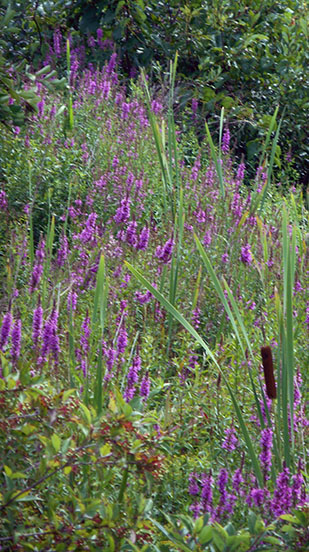 In 2017, the Association of State Wetland Managers partnered withU.S. Fish and Wildlife Service's Coastal Program to organize and host a mini webinar series on best management practices for invasive species management in wetlands in coastal areas of the country. Special attention was paid to ecosystem service provision and the diverse strategies that may be employed to manage or eradicate an invasive species based on the species, region of the U.S. where it is located, and considerations associated with climate change.
For more information and/or to join our email list for notices about upcoming events, please contact Laura Burchill at or (207) 892-3399.
View a List of Invasive Speices Webinar Recordings Here


Please click on a year below to view past webinars.

Other Invasive Species Webinars of Interest:
Held April 26, 2016
Managing Invasive Species in Wetland Restoration Projects: Considerations for Common Reed, Reed Canary Grass, Purple Loosestrife, Nutria and Feral Hogs